POLiS visits BASF in Ludwigshafen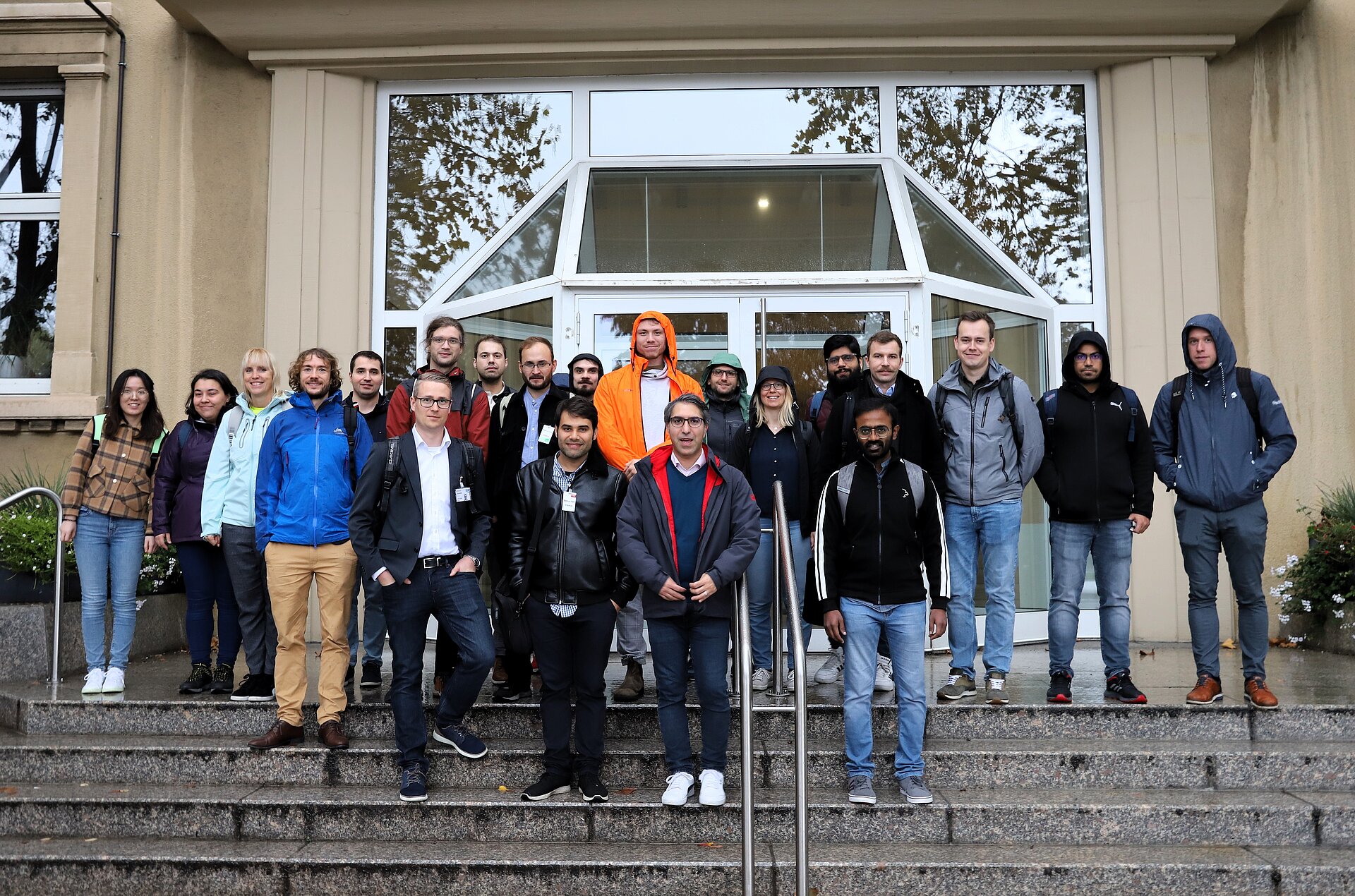 POLiS visits BASF in Ludwigshafen
A group of around 25 researchers from the Cluster of Excellence POLiS recently visited one of the world's leading chemical companies BASF. The site in Ludwigshafen covers more than ten square kilometers, making it the world's largest integrated chemical facility.
The program included several talks of POLiS members on their current research projects initiating exchange and discussions with BASF researchers. The visit to BASF provided an up-close perspective on how industry scientists are tackling complex problems, developing new materials and processes. Attendees also reveiced insights into the opportunities and challenges of industry research.
A highlight for many attendees was the laboratory tour including the visit to a specialized dry room used to precisely control moisture levels for sensitive measurements.
The visit concluded with a bus tour of BASF's sprawling Ludwigshafen plant – it was very impressive to see the almost 3,000 km of pipelines, more than 100 km of roads and 230 km of rails connect the production plants and about 2,000 buildings on the ten square kilometers area. Every day around 1,900 trucks, 400 railroad wagons and 15 barges enter and leave the site. The sheer scale and complexity of chemical production left a lasting impression. This experience further strengthened connections between academic and industrial research - connections that will accelerate scientific progress and innovation. The visit of such a large company gave the group the opportunity to get insights on the daily production routine and the large dimensions of BASF's production facilities.