Research
The Cluster of Excellence POLiS investigates new battery materials and technology concepts for efficient and sustainable storage of electrical energy. The Cluster aims at developing electrode materials and electrolytes that allow for sustainable systems based on Sodium, Magnesium, Calcium, Aluminium, and Clorine ions. Major obstacles for the development and use of post-lithium systems and thus the legitimation for our research are:
Low ionic mobility in solids and liquids,
Lack of well-designed materials interfaces with suitable charge transfer properties,
Degradation of active materials and electrolyte, and
Lack of reversibility of charge- and discharge processes.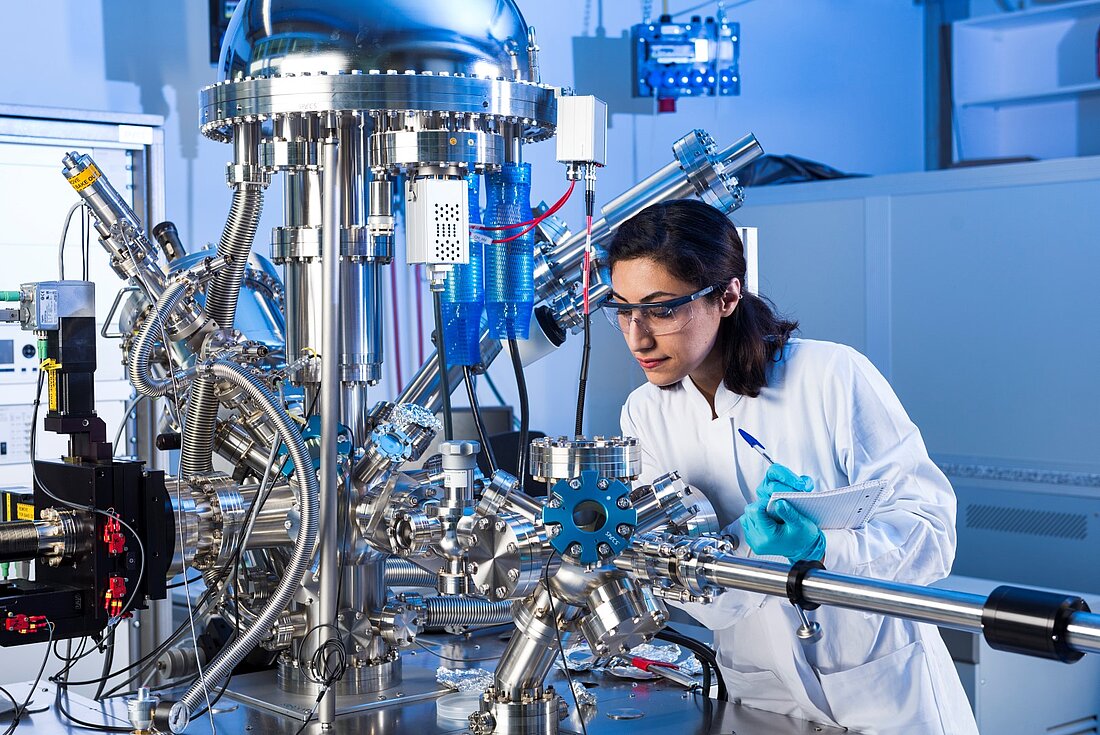 The major challenges of our research project are addressed in four research groups, which are dedicated to the four main topics Electrode materials, Electrolytes, Interfaces and Integration & Sustainable Cell Technology. The research groups are organized in 14 work packages that include interdisciplinary projects. POLiS follows a multidisciplinary approach, including solution and materials chemistry, electro-chemistry, predictive atomistic and continuum modelling, as well as chemical and process engineering. Arising concepts for materials design will be validated in full battery cells, examining performance, sustainability and safety issues. A rapidly increasing demand can be observed for future batteries that comprise the following and define our research:
Sustainable materials and fabrication processes
Increased volumetric/gravimetric energy density
Intrinsically safe design
Long operational and shelf life
Low price per kWh
Research Units
Research Unit A - Electrode Materials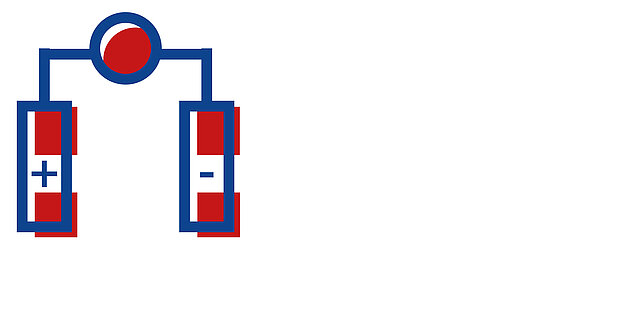 Electrode materials define and limit the amount of energy that can be stored per weight and volume of a battery. Our goal is to identify, synthesize and test new high-capacity post-lithium storage materials and thereby gain an even deeper understanding of their functionality.
Research Unit B - Electrolytes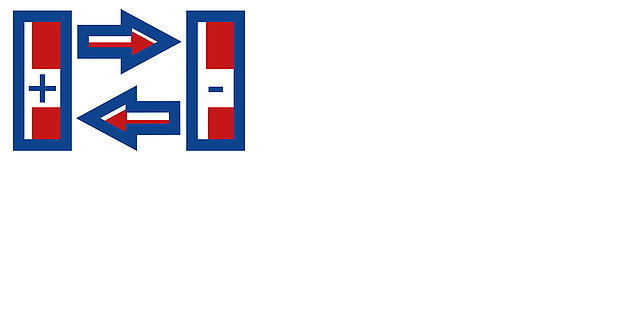 Electrolytes enable the transport of electrically charged particles (ions) between the two electrodes of a battery. The main objective is the identification, synthesis and testing of new, stable and highly efficient liquid or solid transfer systems for post-lithium-ions.
Research Unit C - Interfaces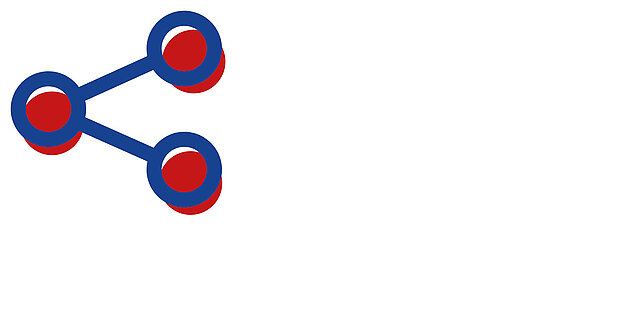 We aim to understand the formation and nature of interfaces that form within a post-Li battery - e.g. at the contact between electrode and liquid or solid electrolyte. Their microstructure and chemical composition have a decisive influence on the interface processes within the battery and thus determine, among other things, its performance and longevity.
Research Unit D - Integration and Sustainable Cell Engineering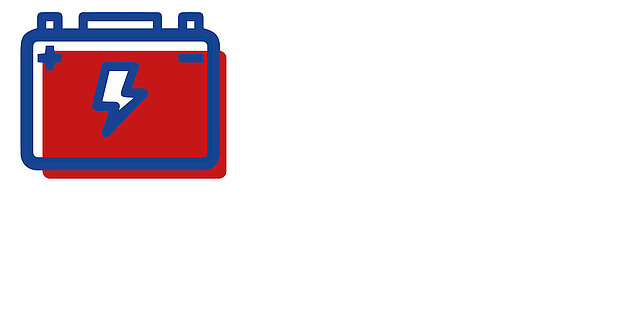 Up-scaling of materials synthesis and cell construction, studies on the production capability of new technical approaches, assessment of cell safety and life cycle analyses of new technologies will pave the way for technology transfer. Central research data management and the development of automated data analysis tools will flank all work in the Cluster, set standards for the handling of research data and enable integrative, cross-research field data analysis, which we hope will lead to new insights in battery research.
Research Unit X - Cross-sectional Topics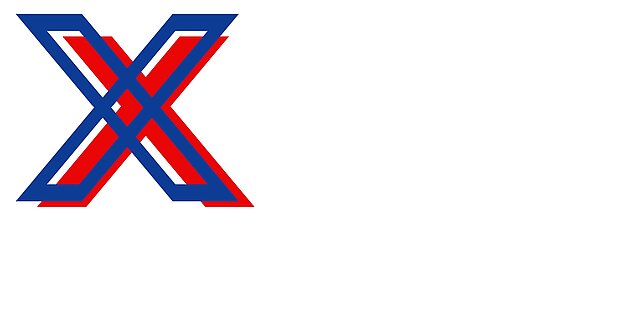 In this research unit, innovative topics such as potassium batteries, organic redox systems, AI-supported virtual simulations or degradation are investigated. For this purpose, the competences from all other units are combined.
Research Data Management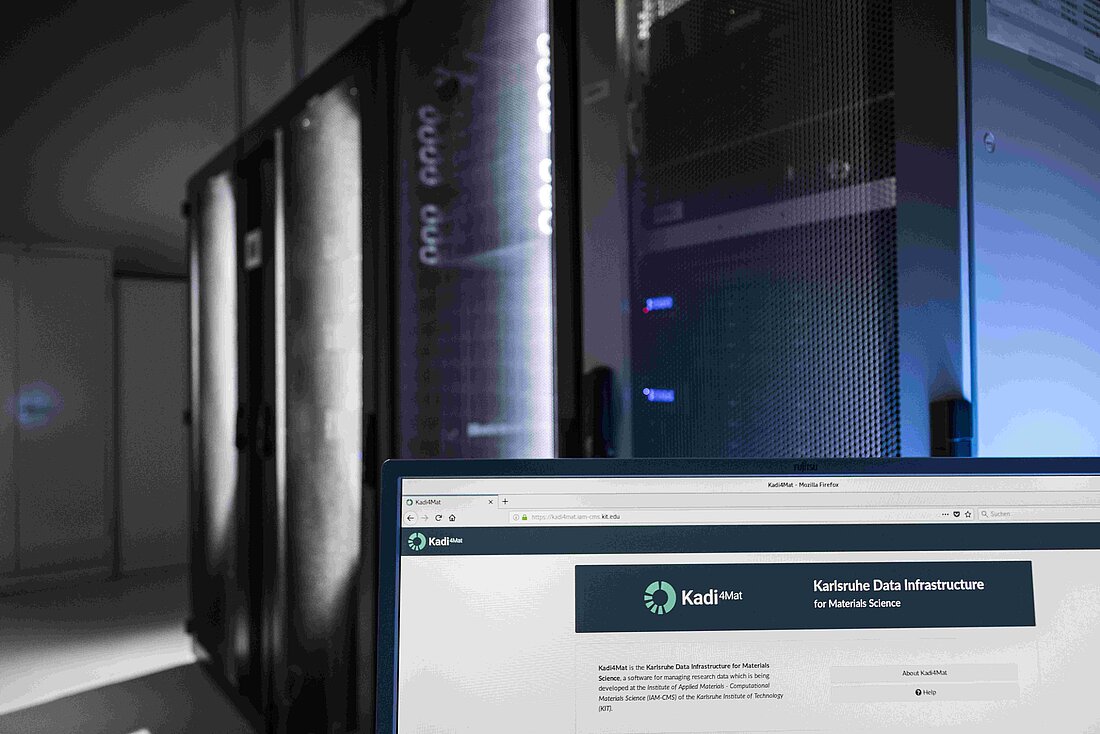 The responsible and far-sighted handling of digital research data is becoming increasingly important. Managing, storing, exchanging and making accessible large amounts of data, including the corresponding metadata and ontologies, is a major challenge. The Cluster Office, in particular the Research Data Handling Officer, supports researchers in all questions relating to the handling of research data. In workshops, the researchers learn, among other things, how to make research data digitally accessible according to the FAIR principles.
The data exchange and analysis platform Kadi4Mat (Karlsruhe Data Infrastructure for Materials Science), which is developed as part of several research projects at the Institute for Applied Materials - Computational Materials Science (IAM-CMS) at the KIT, is made available to the researchers to manage their digital research data. User-specific workflows or electronic lab notebooks can be easily integrated using a plug-in infrastructure. A central storage system is provided to promote the collaboration among researchers and to facilitate fast analysis of large amounts of data. A tutorial video series can be found here.

Technology Transfer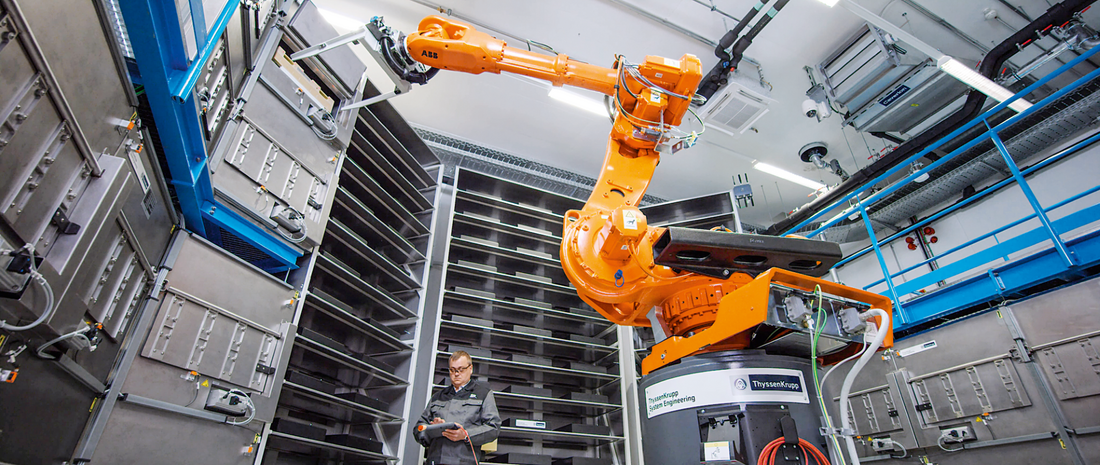 Thanks to the close contacts of its researchers to industry, the Cluster of Excellence offers the best conditions for successful knowledge transfer of its developments to industry. At the same time, POLiS benefits from the know-how of its industrial partners in order to be able to conduct research as close as possible to applications. Technology transfer is promoted by the following measures.
Creation of an innovation map for POLiS and CELEST (patent analysis, industry alumni network)
Organization of industry workshops and company visits (currently: CATL; BASF)
Organization and implementation of on-site training programs for employees of industry partners
Initiation of joint industry/-POLiS PhD research projects
Participation and presentation at trade fairs (e.g. Hannover Messe)
Offering/organizing training for young researchers to enable successful industry careers
Support for spin-offs
Innovation and industry environment as feedback provider for developments in the Cluster of Excellence