Publications
Cover and Highlights
Interaction of Mg with the ionic liquid 1-butyl-1-methylpyrrolidinium bis(trifluoromethylsulfonyl)imide—An experimental and computational model study of the electrode–electrolyte interface in post-lithium batteries

Buchner, F.; Forster-Tonigold, K.; Bolter, T.; Rampf, A.; Klein, J.; Groß, A.; Behm, R. J.

2022. Journal of vacuum science & technology
Descriptor and scaling relations for ion mobility in crystalline solids
Mohsen Sotoudeh and Axel Groß,
JACS Au 2, 463–471 (2022), Open Access
Mechanism of magnesium transport in spinel chalcogenides.
Mohsen Sotoudeh, Manuel Dillenz, and Axel Groß
2021, Adv. Energy Sustainability Res. 2. Open Access.
An alternative charge storage mechanism for high-performance sodium-ion and potassium-ion anodes.
Yanjiao Ma, Yuan Ma, Holger Euchner, Xu Liu, Huang Zhang, Bingsheng Qin, Dorin Geiger, Johannes Biskupek, Anna Carlsson, Ute Kaiser, Axel Groß, Stefano Passerini, and Dominic Bresser
2021, ACS Energy Lett. 6.
Performance Study of MXene/Carbon Nanotube Composites for Current Collector- and Binder-Free Mg–S Batteries.
Henning Kaland, Frode Håskjold Fagerli, Jacob Hadler-Jacobsen, Dr. Zhirong Zhao-Karger, Prof. Maximilian Fichtner, Prof. Kjell Wiik, Dr. Nils P. Wagner
2021, ChemSusChem.
Polyoxometalate Modified Separator for Performance Enhancement of Magnesium–Sulfur Batteries.
Yuanchun Ji, Xinyang Liu-Théato, Yanlei Xiu, Sylvio Indris, Christian Njel, Julia Maibach, Helmut Ehrenberg, Maximilian Fichtner, and Zhirong Zhao-Karger
2021, Adv. Funct. Mater.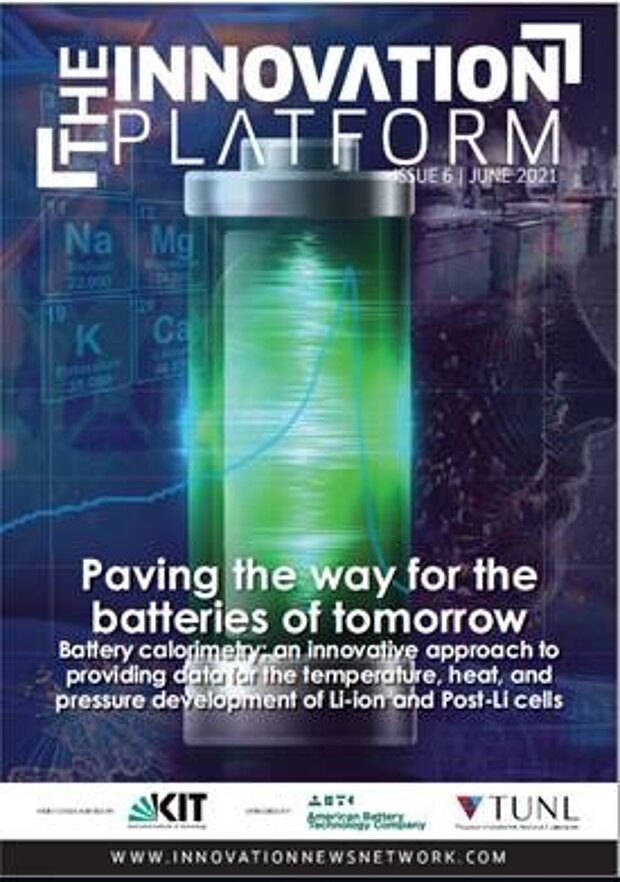 Calorimetry for the development of an improved sodium-ion battery
Ziebert, C.
2021. Innovation Newsnetwork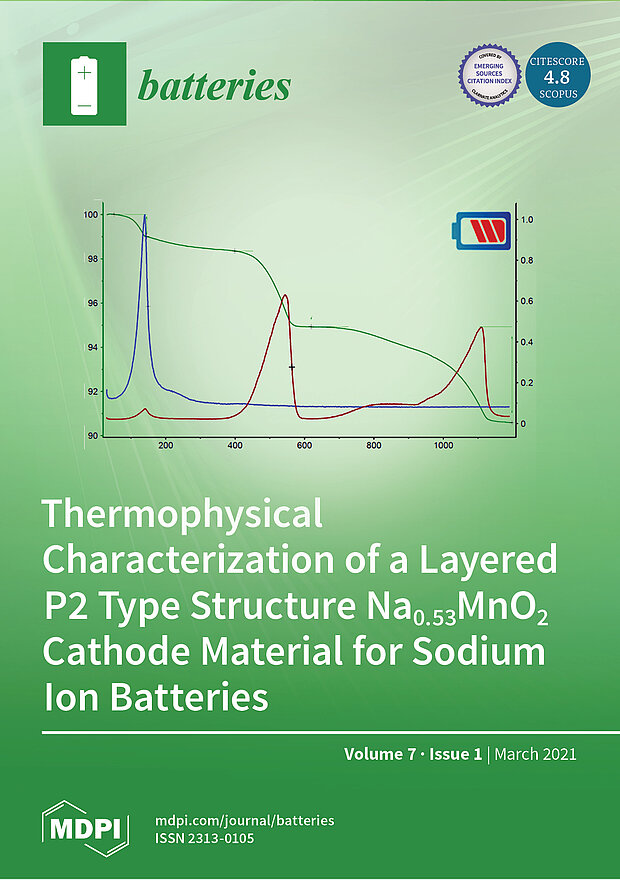 Thermophysical Characterization of a Layered P2 Type Structure Na₀.₅₃MnO₂Cathode Material for Sodium Ion Batteries.
Mohsin, I. U.; Ziebert, C.; Rohde, M.; Seifert, H. J.
2021. Batteries
Rechargeable Calcium–Sulfur Batteries Enabled by an Efficient Borate-Based Electrolyte
Li, Z.; Vinayan, B. P.; Diemant, T.; Behm, R. J.; Fichtner, M.; Zhao-Karger, Z.
2020. Small
Strain Dependence of Metal Anode Surface Properties.
Stottmeister, Daniel & Groß, Axel
2020. ChemSusChem.
Surface Science and Electrochemical Model Studies on the Interaction of Graphite and Li‐Containing Ionic Liquids.
Weber, Isabella; Kim, Jihyun; Buchner, Florian; Schnaidt, Johannes; Behm, R. Jürgen
2020. ChemSusChem.
Towards stable and efficient electrolytes for room-temperature rechargeable calcium batteries.
Li, Z.; Fuhr, O.; Fichtner, M.; Zhao-Karger, Z.
2019. Energy & environmental science, 12 (12), 3496–3501.