POLiS Technology Transfer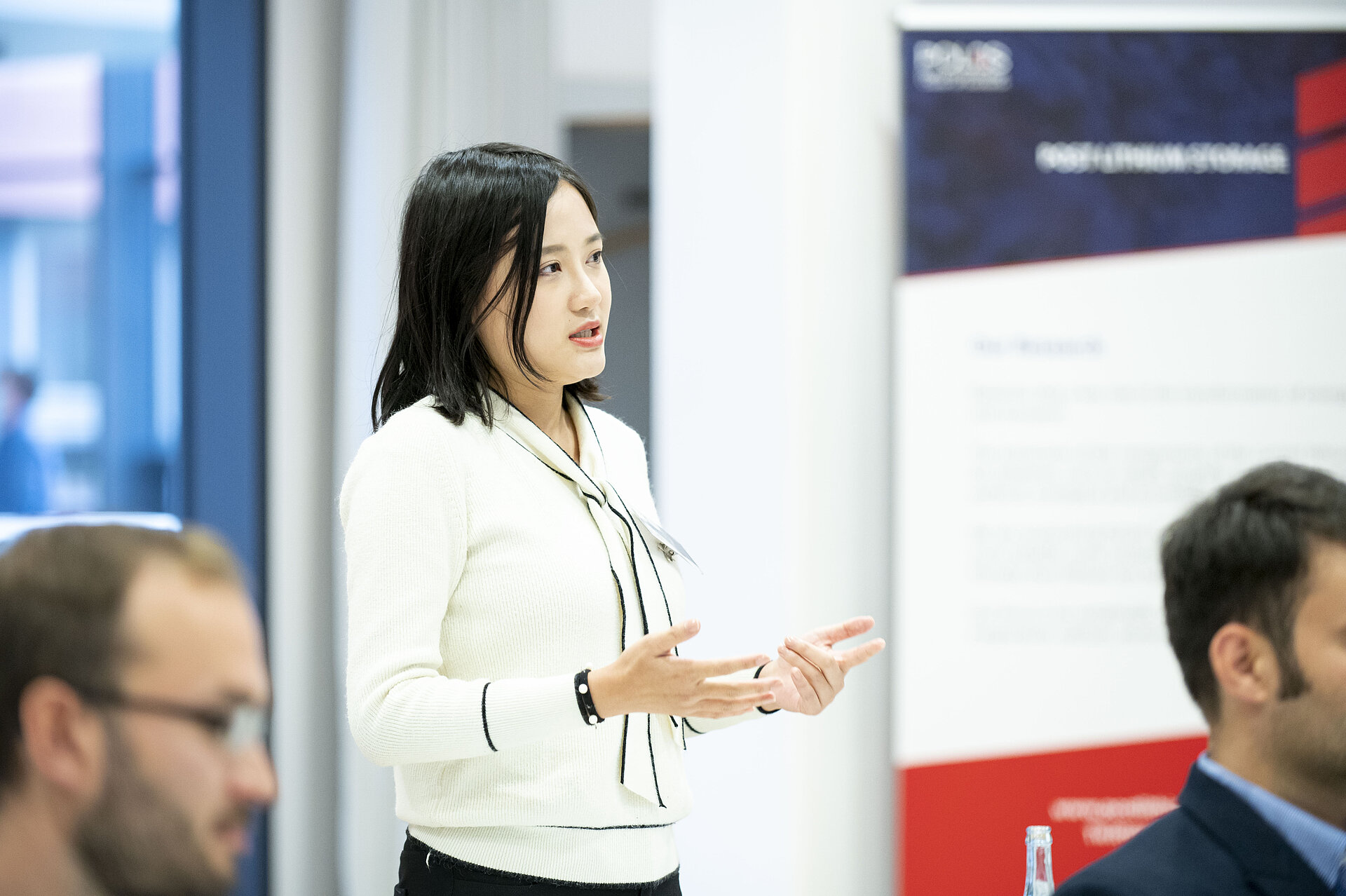 Ready for the New Generation
On October 26, the workshop "New Generations - Batteries and Talents" took place at the Karlsruhe Institute of Technology (KIT) as part of the POLiS Technology Transfer. The workshop was attended by 14 young researchers from the POLiS Cluster of Excellence, as well as four renowned representatives from the battery industry, IoLiTec GmbH, BASF SE, InnovationLab GmbH, and Evonik Industries AG. The goal of the workshop was to present innovative POLiS research results first-hand, as well as to incorporate the industry's perspective and interests for application-oriented research. In a subsequent "get-together", all participants had another opportunity to exchange detailed questions and to expand their own networks.
Due to corona restrictions, the number of participants had to be limited this time, so not all interested parties could attend. There will be another opportunity for networking at our next workshop in Ulm.
The technology transfer in POLiS promotes communication and networking between all participants and thus ensures more transparency and knowledge exchange. The steady expansion of a battery network that works closely with POLiS researchers should lead to innovative ideas and demand- and application-oriented research at an early stage. Technology Transfer has been headed by Dr. Georg-Maximilian Bosch in the position of Technology Transfer Manager since September of this year.