POLiS Award of Excellence-awardee giving lectures in Karlsruhe and Ulm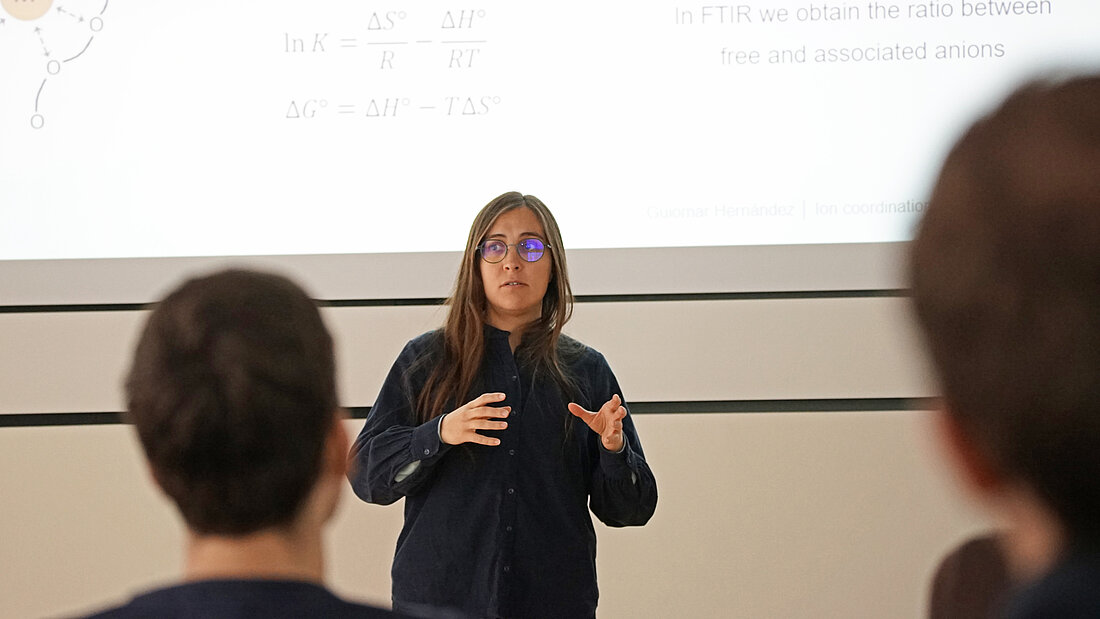 After POLiS was able to present the POLiS Award of Excellence for Women Scientists to Dr. Guiomar Hernández last year, the award winner now visited Karlsruhe and Ulm.
The scientist, who works at the Department of Chemistry at Uppsala University, gave lectures on the topic of "Ion coordination strength and stability of polymer electrolytes" at both locations. She also took advantage of the visit to further deepen collaborations - especially with the research unit leaders Prof. Dr. Birgit Esser and Dr. Fabian Jeschull.