Next stage in interface analysis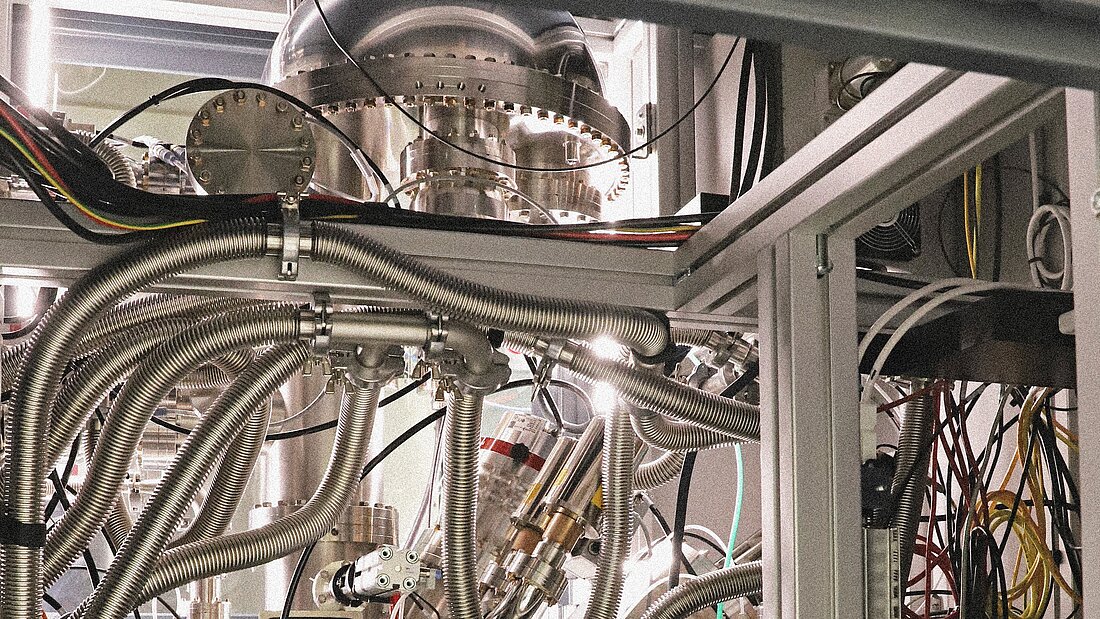 POLiS launches a new, fully automated X-ray photoelectron spectrometer (XPS) for its Platform for Accelerated Electrochemical Energy Storage Research (PLACES/R). The special feature: Samples are brought into the system by robots, and it measures much faster than existing systems. To date, there are only 9 devices of this type in operation worldwide that can measure under environmental conditions such as those present in the battery. The fully automated sample insertion and programming from the outside is unique here.
Tenure-track Prof. Helge Stein (KIT), research unit spokesperson at POLiS and spokesperson for the topic "Energy Storage" at the KIT Energy Center, and his team will use the new XPS to analyze interfaces and interphases of battery materials. These interfaces significantly determine how long a battery lasts, but also explain why they break down. The new system makes it possible to study battery corrosion - i.e., why certain electrode/electrolyte combinations degrade over time - much faster than ever before. Interfaces play an important role in battery research. They occur in a cell, for example, at the contact between the electrode and the electrolyte. Their structure, chemical composition and state have a decisive influence on the performance and lifetime of a battery.
After the sample is brought into the instrument, its surface is cleaned and finally it is transported into the analysis chamber. The advantage over classic XPS systems is the greatly reduced time from introduction to actual measurement. "Normally, you have to reckon with several hours or up to a day until a measurement can take place, but due to the automation and the measurement of the EnviroESCA at room pressure, this process only takes 30 to 60 seconds with us. In addition, up to four samples can be queued up," explains Prof. Stein. Such measurements usually require a base pressure of the analysis chamber in the ultra-high vacuum (UHV) range - up to 12 orders of magnitude lower. The new Environmental XPS now allows measurements to be made at conditions similar to those found in a battery, which not only saves a lot of time, but also allows researchers to gain a more comprehensive and realistic picture of the interior of a battery.
The XPS completes the PLACES/R platform for accelerated battery material development. This can build fully automated cells around the clock, analyze thousands of interfaces, and use artificial intelligence (AI) methods to evaluate the results and plan new experiments.