Minister of State Bär visited battery exhibition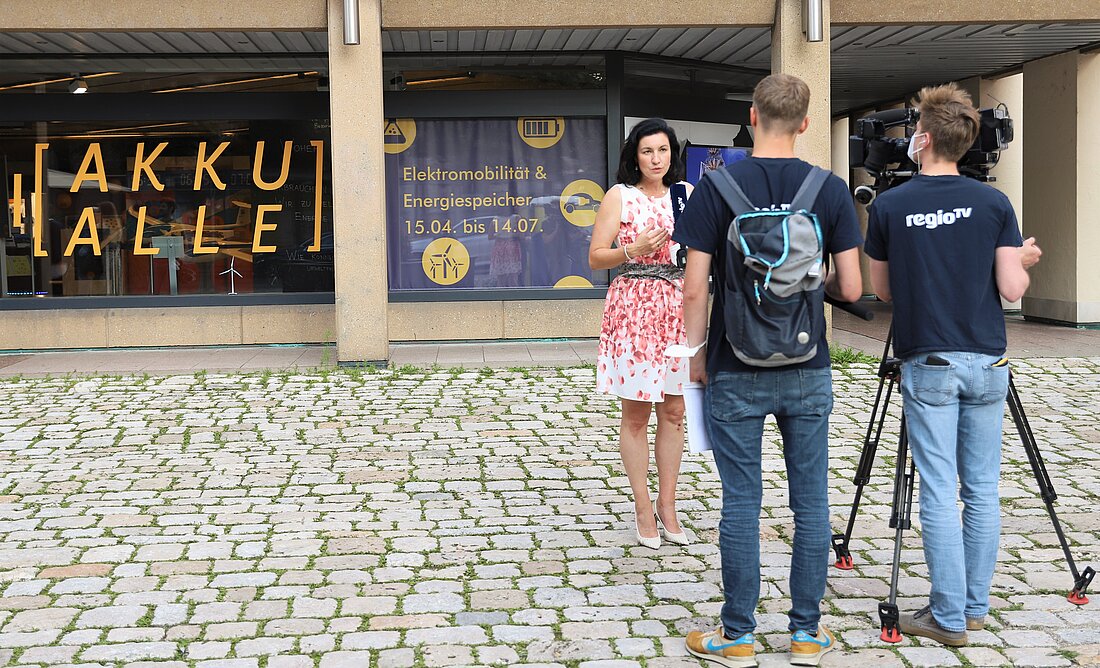 Minister of State for Digitization Dorothee Bär and Member of the Bundestag Ronja Kemmer visited the battery exhibition "Akku Alle". HIU Director Stefano Passerini guided them through the exhibition and informed them about the battery research activities in Ulm and Karlsruhe.
For the first time, Ulm's battery research (Helmholtz Institute Ulm, Cluster of Excellence POLiS, Research Platform CELEST, German Aerospace Center, Ulm University, Center for Solar Energy and Hydrogen Research Baden-Württemberg and Karlsruhe Institute of Technology) is jointly hosting an exhibition on sustainable energy storage and electromobility for the public at m25 (Münsterplatz 25, Ulm).
The exhibition is still open until August 8, Tuesday to Sunday from 2 to 6 pm.