Maximilian Fichtner on 3sat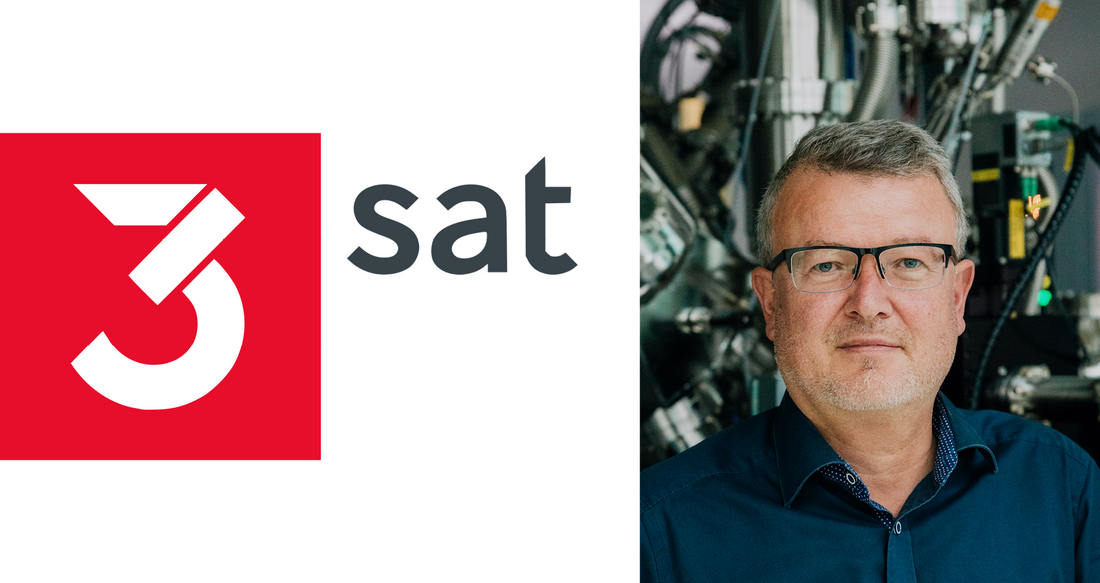 Prof. Maximilian Fichtner was a TV guest at the TV program "Scobel". The topic of the scientific broadcast was "Project Electricity". As a battery expert, Fichtner answered numerous questions about future electricity and energy storage systems and presented innovative methods in battery research.

The role of batteries in electric cars was always at the center of the discussion. The use of cobalt in batteries, which is often criticized by the public, did not go unnoticed by Fichtner: "Research anticipated early on where the journey could take us. In 2025, the crankshaft of an internal combustion engine will contain more cobalt than the battery of an electric car." The debate about the disadvantages of toxic cobalt mining will soon be history. According to Fichtner, there are still numerous other myths about batteries. Ideas about the "limited life" of batteries no longer correspond to the current state of research.

Fichtner repeatedly cleared up common misunderstandings: "There are no rare-earth element in batteries." Even if the extraction of lithium is not unproblematic, raw material alternatives such as the extraction and consumption of fossil fuels must always be seen in relation to lithium extraction. The situation is similar with the much-cited groundwater consumption in the Atacama Desert - the "lithium triangle" between Bolivia, Argentina and Chile. The lithium production there was repeatedly criticized because the groundwater level in this region is falling sharply. "The problem is that the groundwater level has been falling continuously since the 1960s. However, this lowering is only partially attributable to lithium mining," says Fichtner. He explained that, for example, nearby copper mines contributed to the problem, as did the extraction of lithium deposits.
Description of the broadcast from 08/20/2020

"Work is lively and successfully on the energy transition, gigawatts of electricity are being generated around the world from solar and wind power. But the urgent question of where to put all that energy remains unanswered. Gert Scobel discusses with his guests. You can hear from research laboratories around the world Regularly of technological breakthroughs in the development of electricity storage systems. But if you take a closer look, these are mostly only prototypes that cannot be used in everyday life. The development of electricity storage systems for the booming e-mobility is not really making any progress either. The average capacities of Batteries in e-cars, from which the possible range results, are still modest. Technological hurdles can apparently only be overcome with great difficulty. New ideas, new concepts and technological innovations for storing energy are urgently needed. "
---
The entire broadcast in the 3sat media library

https://www.3sat.de/wissen/scobel/scobel---projekt-strom-102.html