Max von Delius honored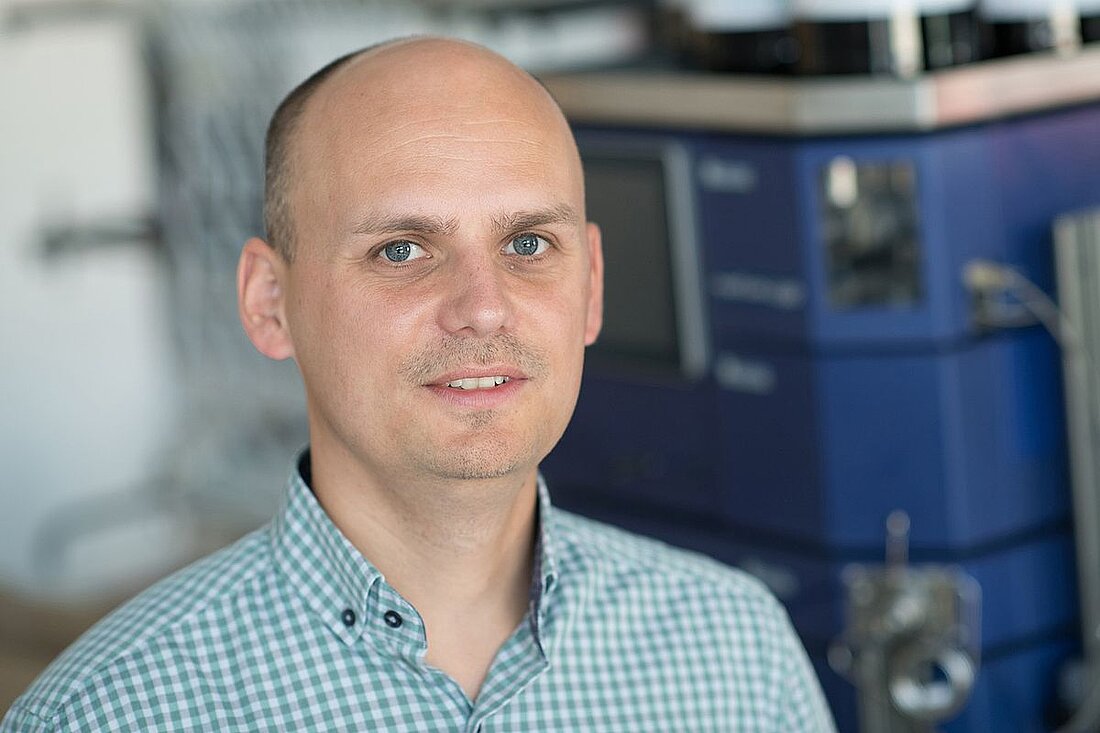 Max von Delius, new Principal Investigator at POLiS, is this year's winner of the Cram Lehn Pedersen Prize in Supramolecular Chemistry. Named in honor of the 1987 Nobel Prize in Chemistry winners, the prize recognizes significant, original, and independent work in the field of supramolecular chemistry. Prof. von Delius receives an honorarium in the form of a sum of money which he donates to the families of his three Ukrainian PhD students, a lecture at a conference and a short lecture tour.
Max von Delius is Professor of Organic Chemistry at the Institute of Organic Chemistry of the Ulm University. He obtained his PhD from the University of Edinburgh (Scotland) and was a Leopoldina postdoctoral fellow at the University of Toronto (Canada). From July 2019 his research activities were supported by the European Research Council (ERC starting grant).
His research activities are positioned at the interface of supramolecular chemistry, dynamic covalent chemistry and the synthesis of functional materials. One central goal of his group is to study complex chemical networks at equilibrium and beyond (systems chemistry). He is also active in the field of functional organic materials and synthetic carbon allotropes, where he seek to use the synthesized compounds in post-lithium batteries and in photocatalysis
Dr. Oleksandr Shyshov comes from Sumy, @Borodin_O_ is from Kharkiv and Yevhenii Shchukin grew up in Kyiv. Apart from one mother who is on her way to Ulm (🇩🇪), family members are (living) in cities that are being shelled or subject to the mobilization of males aged 18-60. 🧵2/3 pic.twitter.com/FofnBWtDzA

— Delius Lab 🇪🇺🇺🇦 (@mvdelius) March 11, 2022