Margret Wohlfahrt-Mehrens receives battery award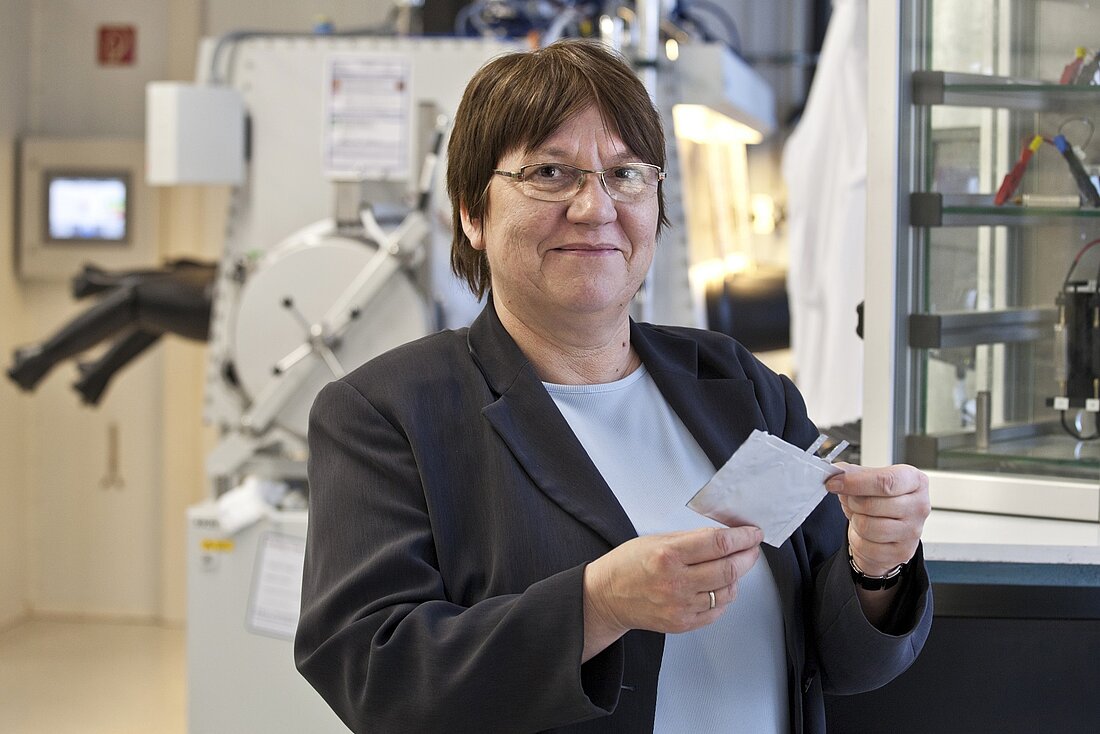 Dr. Margret Wohlfahrt-Mehrens, head of battery research at the Center for Solar Energy and Hydrogen Research Baden-Württemberg (ZSW) and spokesperson of a research unit at POLiS, has been awarded one of the most prestigious international battery prizes. The International Battery Materials Association (IBA) honored her with the Technology Award 2020, saying that her work has made a significant contribution to the further development of battery technology over the past decades.
"I am very pleased to receive this award," says Dr. Margret Wohlfahrt-Mehrens. "In addition to my personal contribution, it also recognizes the continuous, successful work that has been done at ZSW for decades."
The IBA is the most important association of battery researchers worldwide. With its annual IBA Awards, the association awards significant contributions to battery research and technology development that have impacted the advancement of energy storage systems. In 2020, for example, last year's Nobel Prize in Chemistry winners Stanley Whittingham, John B. Goodenough and Akira Yoshino received the "IBA Medal of Excellence" for their extraordinary and lifelong contributions to the development of lithium-ion technology.
Dr. Margret Wohlfahrt-Mehrens has been conducting research at the ZSW site in Ulm since 1990 and heads the POLiS research unit Integration and Sustainable Cell Engineering. The scientist from Ulm received the "IBA Technology Award" for outstanding contributions in applied, industry-oriented research and development of batteries. The focus of her work is on material and process development for lithium-ion batteries and post-lithium storage systems, as well as on production research and the investigation of aging mechanisms of lithium-ion batteries.