Great Response to EU Web Conference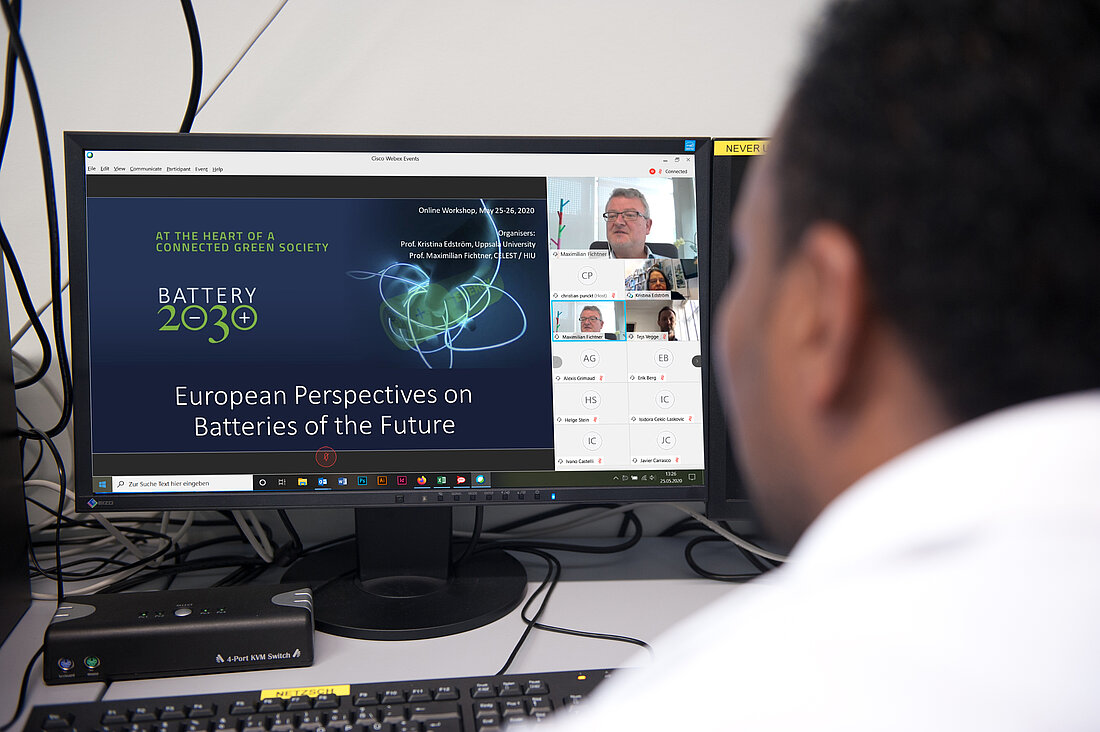 Around 1000 participants followed the conference "European perspectives on batteries of the future" of the EU battery initiative BATTERY 2030+. During the two days, the 17 speakers connected to the conference with video images and their presentations from their offices or from home and presented the entire spectrum of battery research. Originally planned as a presence event by CELEST and POLiS in Ulm and only moved to the Internet due to the Corona pandemic, the interest in the conference far exceeded expectations. Scientists, industry representatives, politicians and journalists from all parts of the world followed the lecture programme.
The conference was a display of research performed in Europe in relation to the newly launched BATTERY 2030+ roadmap. Its purpose has been to start the scientific discussions within the BATTERY 2030+ community as a foundation for our next phase as a large-scale research initiative. POLiS spokesperson Maximilian Fichtner moderated the event and managing director Christian Punckt was responsible for the organization. In addition, the two POLiS members Helge Stein and Marcel Weil presented their research.
BATTERY 2030+ is the large-scale and long-term European research initiative with the vision of inventing the sustainable batteries of the future, to enable Europe to reach the goals of a climate-neutral society envisaged in the European Green Deal.
---