Dr. Anjass receives Südwestmetall sponsorship award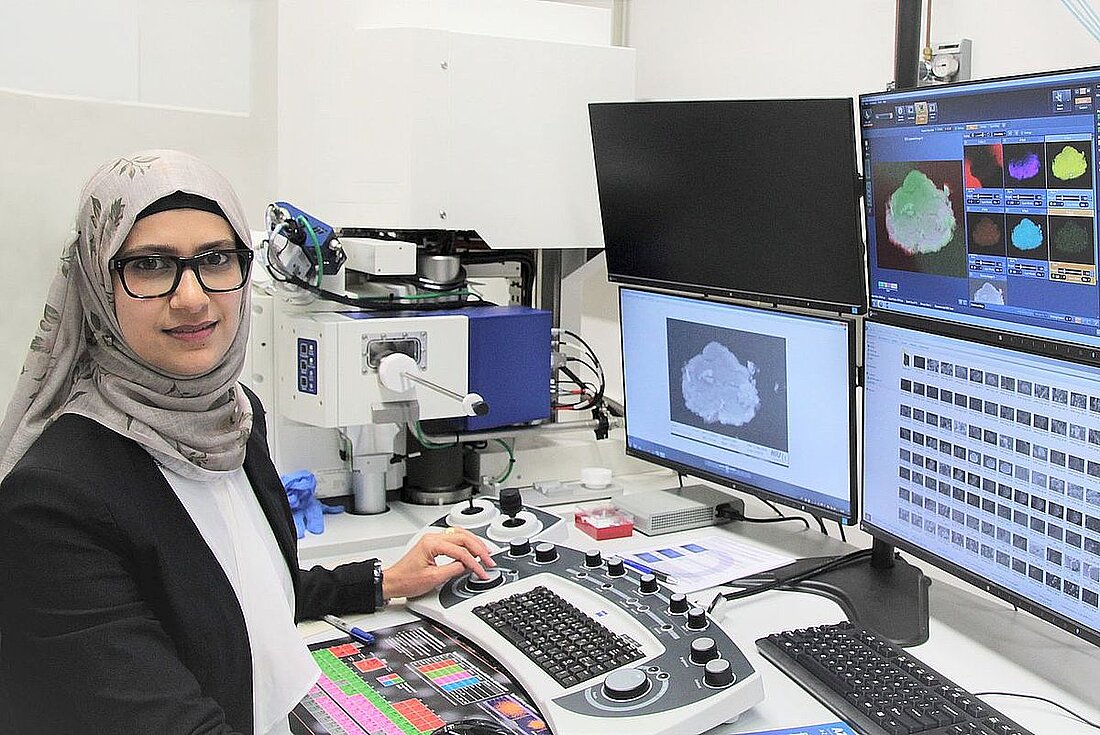 Dr. Montaha Anjass, an associate fellow of POLiS, is one of eight young scientists from Baden-Württemberg to receive the €5,000 sponsorship award from the Südwestmetall employers' association. Anjass received the award for her dissertation at the Ulm University on "Experimental and theoretical reactivity studies of molecular metal oxides for energy conversion and storage". The dissertation deals with the preparation of various molecular metal oxides and the investigation of their properties, especially with regard to their suitability as active materials in electrochemical storage systems. The dissertation is based on a remarkable number of six peer-reviewed publications in international journals, covering a wide range of research from basic electrochemical studies to stability analyses and aging behavior in electrochemical laboratory cells or battery cells.
For more than 30 years, Südwestmetall has been awarding the prize to outstanding dissertations by young scientists with special significance for the industrial working world and its sociopolitical framework.