Award for best conference paper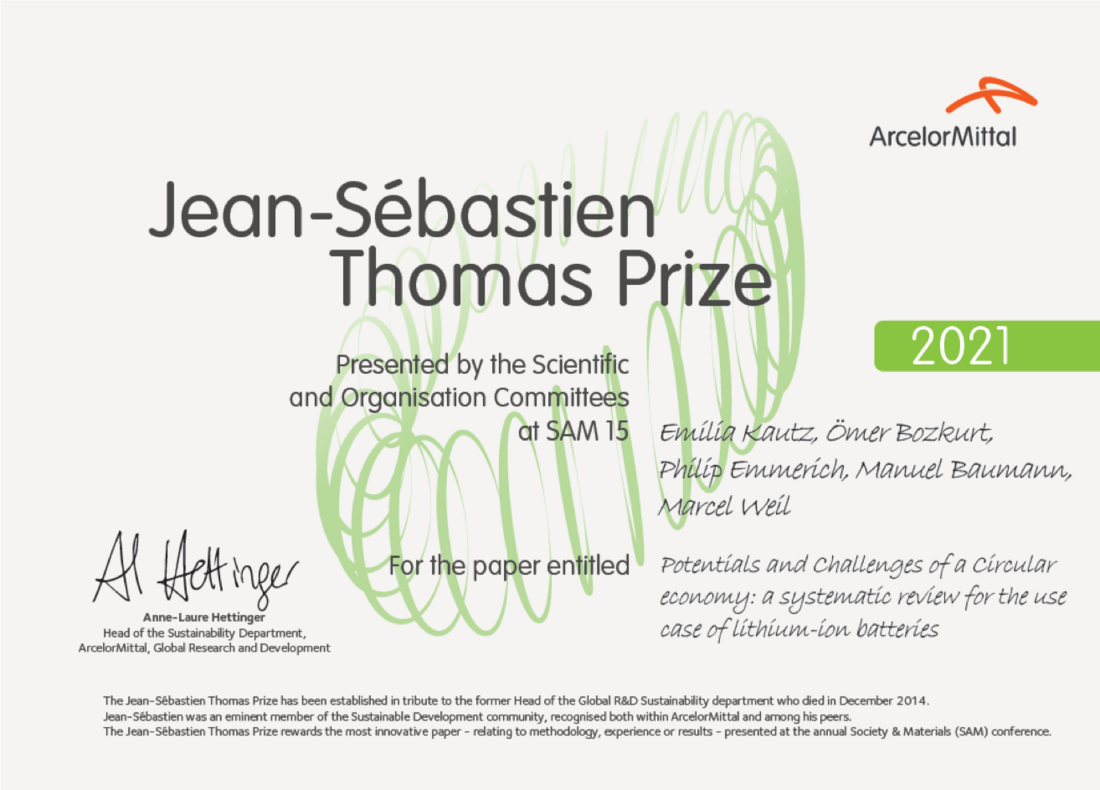 Dr. Manuel Baumann and Dr. Marcel Weil, postdoctoral researcher at POLiS and employed at the Institute for Technology Assessment and Systems Analysis of KIT, together with colleagues from TU-Berlin have received the Jean-Sébastien Thomas Award for the best conference paper at the 15th Conference Society And Materials - EcoSD. The paper "Potentials And Challenges Of A Circular Economy: A Systematic Review For The Use Case Of Lithium-Ion Batteries" will be published in the Journal Matériaux & Techniques. Anne-Laure Hettinger (Head of Global R&D - Sustainability) of ArcelorMittal, sponsor of the conference, virtually handed over the award due to the pandemic.
The conferences have been an international forum for exchanging on new methodologies, new concepts and new issues that connect materials, products, environment and society from different perspectives, ranging from social to engineering sciences.