10 Years HIU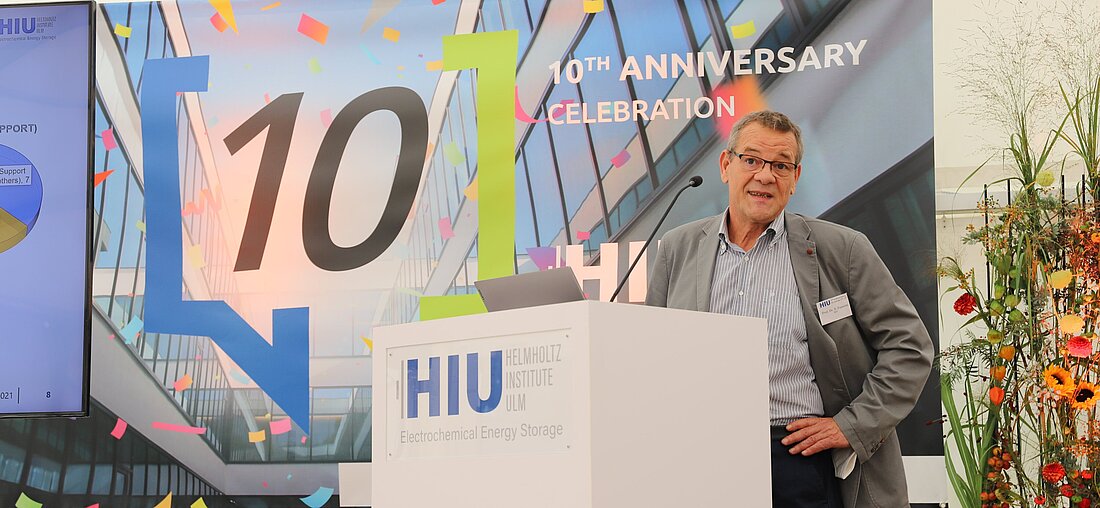 10 years ago, in 2011, the Helmholtz Institute Ulm (HIU) was founded. Since then, cutting-edge international research and development of next-generation electrochemical cell and battery concepts have been taking place at the HIU. On Sept. 17, 2021, the HIU will celebrate not only its anniversary with a ceremony and open day, but also the successful cooperation between the Karlsruhe Institute of Technology and the University of Ulm. In spring 2010, a group of scientists from Ulm and Karlsruhe met under the leadership of Horst Hahn from KIT to discuss the structure and content of a new and joint work in the field of electrochemical energy storage. In September 2010, an application was submitted to the Helmholtz Association of German Research Centers and approved in November 2010.

Already in January 2011, the Helmholtz Institute Ulm for Electrochemical Energy Storage (HIU) was founded. The institute is carried by KIT as a legal entity, with the Ulm University as a partner and the ZSW Ulm and the DLR as associated partners. In the following years, HIU has attracted researchers from all over the world who wanted to be at the forefront of electrochemical energy storage and has trained over 100 battery researchers who are now active in industry and business worldwide.

Building on the successful collaboration within HIU, a first draft for a joint proposal was sent to the boards of KIT and Ulm University in spring 2016, with the aim of participating in the new German Excellence Strategy and applying for a Cluster of Excellence on the topic of "Energy Storage Beyond Lithium". On September 28, 2018, the cooperation then culminated in the submission of the only battery cluster of excellence in Germany.
---